* For the international readers, please use the translatie button in the right side bar to translate to your preferred language
Hallo, welkom op mijn blog. Een groep internationale Stampin'Up! demonstratrices die een training volgen bij Kylie Bertucci hebben deze maand een blog hop om jou te inspireren met de materialen van Stampin'Up!
Ik ben aan de slag gegaan met de Verdant Garden. Een super veelzijdige set. In de catalogus op blz.40/41 zie je deze set. Het maakt deel uit van de Garden Lane Suite. Alles is afgestemd op groen tinten.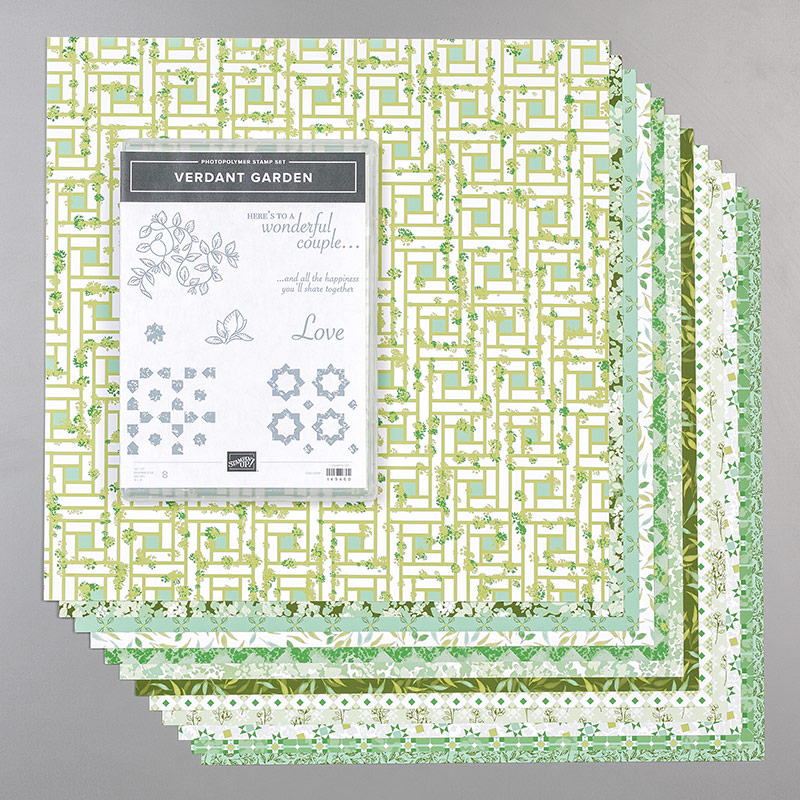 Groen vind ik ook zeker een hele leuke kleur, echter wilde ik jullie laten zien dat ook andere kleuren zeker de moeite waard zijn bij deze set. Ik wilde enigszins een Delftsblauw tegeltje als kaart maken.... Jij mag zeggen of het ook gelukt is.
De basis is Blueberry Bushel 10x10cm. Hierop een mat van Pacific Point en daarop op Whisper White een patroontje gestempeld. Hierbij heb ik gebruik gemaakt van de Stamparatus. Dit is hierbij wel een heel erg handig hulpmiddel.
Verder zie je dat ik een vierkant heb gestanst met de Stiched Shaped Framelits. En hierop het takje van de set gestempeld.
Ook aan de binnenkant van de kaart heb ik een klein subtiel afdrukje gestempeld. Geeft net even de finishing touch.
Er komt vast nog meer voorbij op mijn blog met deze set. Wil je niets missen abonneer je op mijn blog, zodat je niets mist.
Ben je ook al zo enthousiast geworden? Ik verzorg graag je bestelling die je mag doen via creatiefmetmarsie@outlook.com of 24/7 via mijn webshop. Betaling via een (prepaid) creditcard.
Dank je wel voor je bezoek aan mijn blog en vergeet zeker niet om ook bij mijn collega Stampin'Up! demonstratrices te kijken wat voor moois zij hebben gemaakt om je te inspireren.
Creatieve groetjes en tot een volgende keer!